At Blue Mountain Veterinary Services, our compassionate veterinarians are committed to ensuring cats and dogs receive the most comprehensive care possible.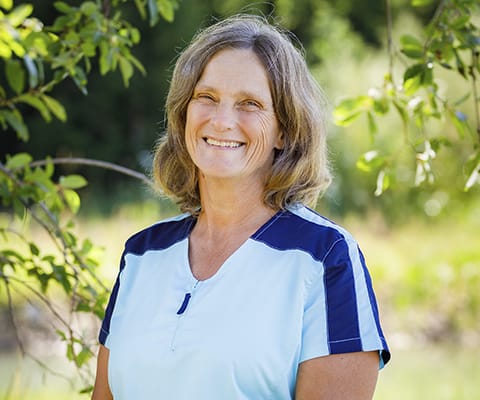 Dr. Tina Grey | Former Owner
Dr. Gray founded Blue Mountain Veterinary Services in April 1999. And, for the past 20+ years, she has thoroughly enjoyed every interaction with her clients and their precious pets.
As Dr. Tina transitions her role with our hospital, she will continue to be a critical part of the Blue Mountain Veterinary Services family.
We thank Dr. Grey for the legacy of compassionate, quality care she has created for us. We are committed to continuing that legacy each and every day.
Dr. Doris Neculoiu
Read Bio

Doris has been practicing veterinary medicine for almost 30 years.

She immigrated to Canada 24 years ago. Since then she has practiced Emergency Medicine and surgery for 19 years at a busy full service small animal practice in Toronto. After that, she continued to practice at a few clinics in the GTA.

Doris has been on the Blue Mountain Veterinary Services team since October 2019. Doris loves spending her free time outdoors with her beloved Irish setter "Iris". They enjoy Cross country skiing, paddle boarding, swimming, cycling and so much more!
Dr. Jennifer Woodhouse
Read Bio

Dr. Jennifer Woodhouse graduated from the Ontario Veterinary College in 1992. She lives on a farm with her husband Randy and their four girls Hannah, Abby, Bethany and Charlotte.

Together they milk 48 dairy cows, have 100 sheep, many chickens and a horse. There is nothing Jen loves more than spending time with her family.
Dr. Elizabeth Maloney